Plastic Fastener Counting Packing Machine
Description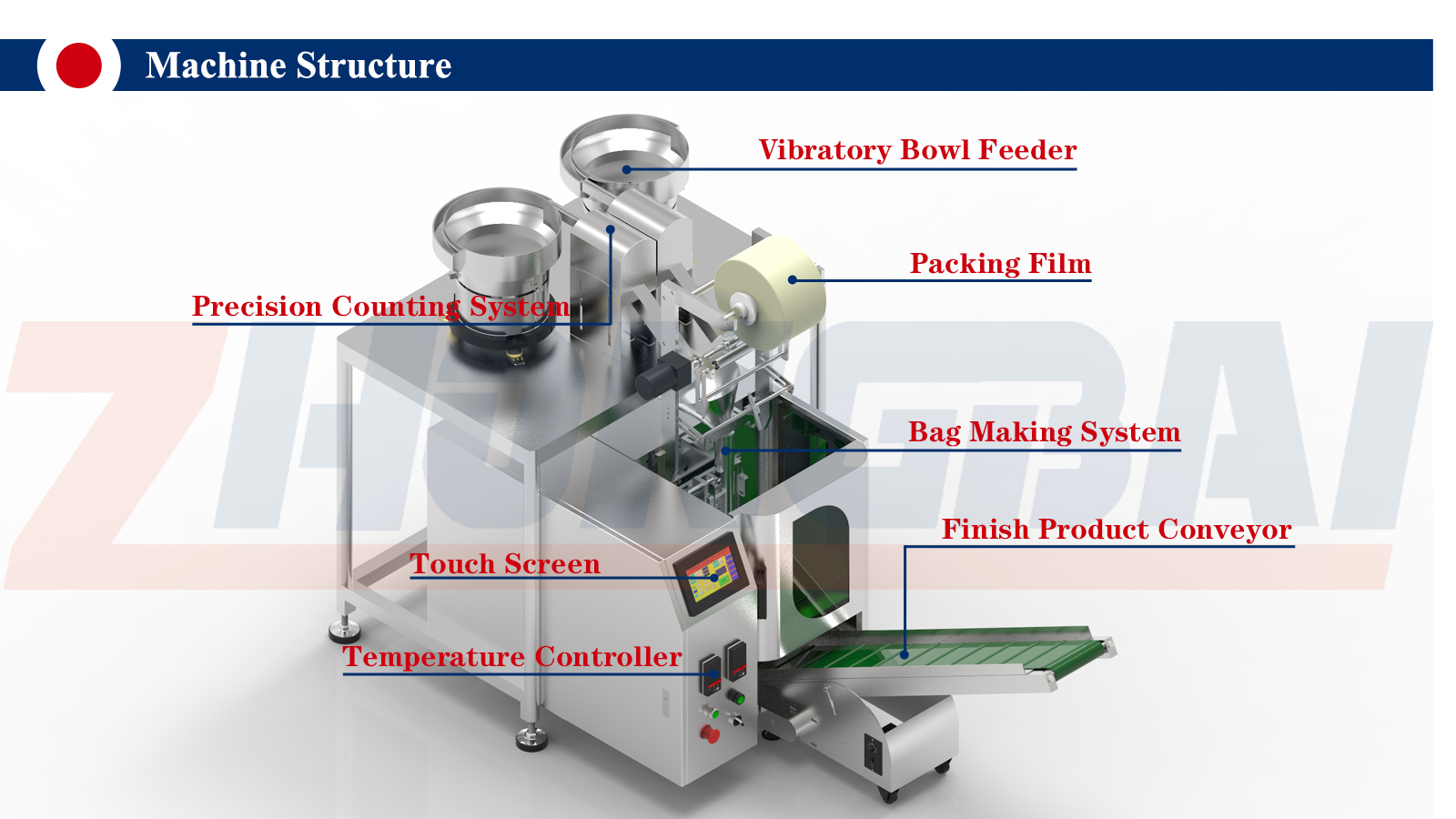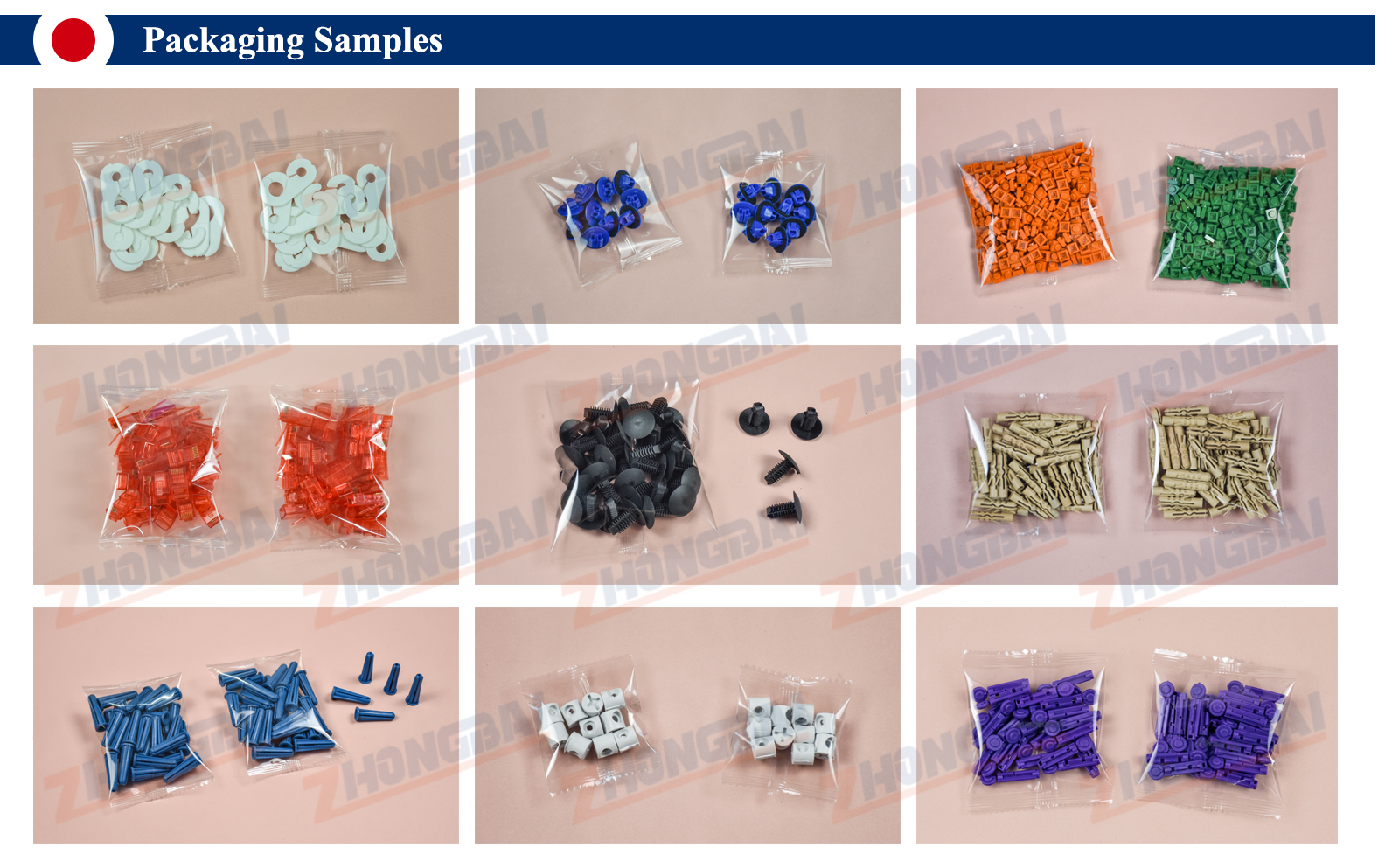 ● The vibratory bowl and precise counting control system are customized according to the parts. Ensure the precision quantity of each bags.

● Mitsubishi PLC control, and there is English touchable human-machine operation interface, it is easy to operate. High degree of automation.

● Stainless steel structure, it is only necessary to set the needed parameters at the display screen ,the control system can automatically optimize and match with the actions, realizing the optimal packing speed.

● Control by intelligent temperature controller, which guarantee that the sealing has good appearance and flatness.

● ZHONGBAI advanced programmable control system, ensure the machine running stable and reliable with easy operation.

● Machine equip with safety protection device for each dangerous parts, ensure the safety operation.

● Parts counting, bag making, filling, sealing, and bags counting can be done automatically.